SWERTRES RESULT November 07, 2023 – The PCSO 3D Result today, Swertres Result today for 2pm, 5pm and 9pm from Philippine Charity Sweepstakes Office (PCSO).
Here's the PCSO swertres result today from the PCSO draw court:
2pm: 9-1-7
5pm: 3-0-1
9pm: 9-2-9
Winning Numbers (in exact order)
The results above are the official Swertres Result today winning number for (Tuesday) November 07, 2023.
PCSO Lotto Result Today
Go here to the Swertres results history page to review past results for better hearing analysis or join our Swertres hearing page to see the latest hearing today. Check also the result update today EZ2 Result, STL Result, and Lotto Result for major lotto draws.
3D SWERTRES RESULT Summary November 07, 2023
The table below contains the PCSO 3D Swertres result today including the numbers of winners:
Draw Time
Winning Digits
(in exact order)
Number of
Winners
2:00 PM
9-1-7
*
5:00 PM
3-0-1
*
9:00 PM
9-2-9
*
Source: PCSO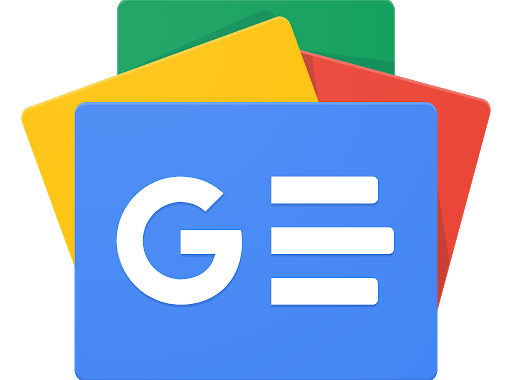 Follow our Google News Channel to get the latest PCSO lotto results and swertres hearing daily include STL!
Head over to our Swertres Hearing page here to see the Swertres hearing for November 07, 2023.
Aside from the 3D Swertres result PCSO also operates a Small town lottery (STL) game – STL Pares, STL Swer3, and STL Swer2. View also the latest Lotto results 6/42 Lotto Result, 6/45 Lotto Result, 6/49 Lotto Result, 6/55 Lotto Result, and 6/58 Lotto Result page.
Swertres Result Yesterday (November 06, 2023)
2pm: 6-7-7
5pm: 4-4-2
9pm: 3-5-3
Check below the last 30 days of 3D Swertres results updates for 2 pm, 5 pm, and 9 pm. For other results, please visit the main page of Philippine PCSO Results.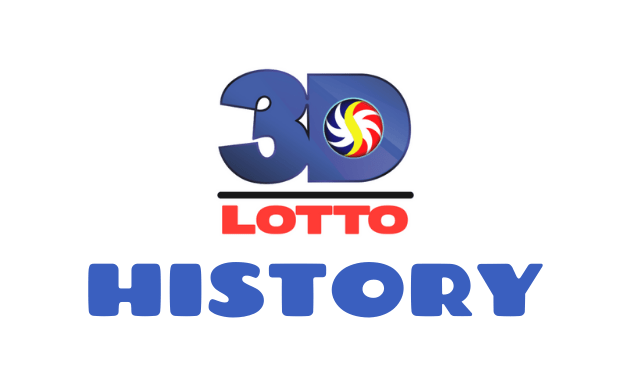 3D Swertres Results History and Summary by Years
(2009) (2010) (2011) (2012) (2013) (2014) (2015) (2016) (2017) (2018) (2019) (2020) (2021) (2022)
Major Lotto Games Latest Jackpot Prize
Here is an overview of the PCSO's latest jackpot prize for the following major lottery games.
| Major Lotto | Jackpot Prize |
| --- | --- |
| 6/42 Lotto | Php 33.0M+ |
| 6/45 Lotto | Php 18.7M+ |
| 6/49 Lotto | Php 50.0M+ |
| 6/55 Lotto | Php 125.0M+ |
| 6/58 Lotto | Php 49.5M+ |
3D Swertres Result Today – 2PM, 5PM, and 9PM Video Update
View the most recent Swertres Lotto draws below uploaded today at 2:00 PM, 5:00 PM, and 9:00 PM. Don't forget to Subscribe to our channel to get timely video updates.
How to play and win the 3D Swertres Lotto?
PCSO Swertres Lotto is a fixed prize game of three (3) numbers from Zero (0) to Nine (9).
To play select a set of three (3) numbers from one number from "0 to 9" for each column for a total of three digits using the Swertres bet slip. If you don't have any number in your mind mark Lucky Pick (LP) computer will choose the best number combination for you.
Mark the amount that you're going to play for each combination for a current or advanced draw. For Advance Plays, mark the number of consecutive draws in the Draw panel. Play amount varies from PhP12.00 to PhP600.00 inclusive of 20% Documentary Stamp Tax (DST).
Players may also want to play the Rambolito. Select a 3-digit number combination and the system will automatically permutate and generate all its possible combinations.
If the selected 3-digit combination has no repeating digits, e.g.123, the number of combinations generated will be six (6). If the selected 3-digit combination has two (2) repeating digits, e.g. 122, the number of combinations generated will be three (3). Lucky Pick (LP) is also available in the Rambolito System Play, but the option of repeating digits is not applicable.
How much do you win in 3D Swertres?
The Swertres Lotto is a fixed-prize game. Getting all three (3) drawn winning numbers in exact order wins you the 1st prize of Php4,500.00 per ten-peso play. Playing via the Rambolito wins prizes of either Php750.00 or Php1,500.00.
PCSO Remember to win in the Swertres, ALL of your numbers must match ALL of the winning combinations in EXACT ORDER. Just like 2D Lotto, 3D Lotto has three (3) draws each day. The first draw starts at 11 AM followed by 4 PM and the evening draws at 9 PM.
How to claim the 3D Swertres Lotto Prize?
The Winning Prize amount between 20.00 and 10,000.00 pesos can be claimed through any authorized PCSO lotto outlet near you or at the nearest PCSO branch upon validation of the tickets.
The Winning Prize amount above 10,0001.00 can be claimed at the nearest PCSO Branch office while the above 20,000 pesos prize can be claimed at the PCSO head office located at 605 Conservatory Bldg., Shaw Blvrd. Corner Priceton St., Mandaluyong City.
Prize amounts that are above Php 10,000.00 are subject to a 20% deduction pursuant to the Tax Reform for Acceleration and Inclusion (TRAIN) Act.
PCSO's Important Reminders
3D Swertres Lotto draws happen daily at 11 am, 4 pm, and 9 pm LIVE on PTV. PCSO allows only persons aged 18 and above to play the Lotto and claim the winning Prize.
Players must pay Php 12.00 for every 3-number combination that already includes the 20% Documentary Stamp Tax (DST). Before leaving the lotto outlet players should check their tickets for accuracy of the numbers and draw date.
PCSO Protocols for Bettors Amid COVID-19 Pandemic
No face mask, no bet.
Strictly observe social distancing. Maintain a one-meter distance from other persons in the lotto outlet.
Bring your own pen to stop cross-contamination.
Use hand sanitizers. An alcohol station is provided by the lotto outlet.
Place your payment in the money tray provided by the lotto agent.
Throw your used play slips in the trashcan.
Wash your hands with soap and water upon arriving home from the lotto outlet.
New Schedule of PCSO Lotto Games Draw
Here is the new draw Schedule announced by PCSO
Digit Games:
EZ2 (2D) Lotto – Monday to Sunday at 2PM, 5PM and 9PM
Swertres (3D) Lotto – Monday to Sunday at 2PM, 5PM and 9PM
4D Lotto – Monday, Wednesday, and Friday at 9PM
6D Lotto – Tuesday, Thursday, and Saturday at 9PM
Small Town Lottery (STL):
STL Pares, Swer3 & Swer2 – Monday to Sunday for Visayas and Mindanao at 10:30AM, 3PM and 7PM
STL Swer4 – Monday to Sunday for Mindanao area at 7PM
Lotto Games:
Lotto 6/42 – Tuesday, Thursday and Saturday at 9PM
Mega Lotto 6/45 – Monday, Wednesday and Friday at 9PM
Super Lotto 6/49 – Tuesday, Thursday and Sunday at 9PM
Grand Lotto 6/55 – Monday, Wednesday and Saturday at 9PM
Ultra Lotto 6/58 – Tuesday, Friday and Sunday at 9PM
Where to get the 3D Swertres Result Today
Aside from pinoyswertres.com, players can also watch 3D lotto draws on the PCSO official Facebook page and YouTube channel.
PCSO 3D Swertres result is updated here today after each live draw. PCSO conducts 3D Swertres Lotto draws every day at 2 pm, 5 pm, and 9 pm except during major holidays. Head over to this page for an updated Yesterday's 3D Swertres Lotto Results and winners summary.
PCSO Official social media accounts are airing the lotto draws as well. On special occasions such as important national holidays, PCSO announces the suspension of draws days before the scheduled draw date.
3D Swertres Lotto Result Updates
Dear readers to receive our timely updates and confirmed 3D Swertres results, we recommend you to refer at PCSO official website or follow us on our Facebook and Twitter accounts.
PinoySwertres.com This page contains the most recent PCSO 3D Result Today, 3d Swertres Results analysis, hearing tips for today, and much more!